Arts Ministry
The UUCRT Arts Ministry is responsible for planning cultural events, including but not limited to: art shows, concerts, exhibits, fairs, plays, etc.
To suggest an event, please email info.uucrt@gmail.com.
Rick Weber Featured in UUCRT Gallery in March and April
ROCK TAVERN– The wide-ranging works of Richard Weber will enhance the sanctuary of the Rock Tavern Unitarian Universalist fellowship in March and April. There will be an artist's reception open to the public on Saturday, April 8 from 3 to 5 p.m. In addition, private viewings are available by contacting Mike Landrum at mikelandrum3@gmail.com.
Weber's studio is in Florida, NY where he works in a variety of media, including ceramics, photography, collage, painting and mixed media sculptures. He'll be showing ceramic masks, wall pieces, collages and paintings at the Rock Tavern venue. Weber hails from Saratoga Springs, N.Y. and has spent the last 37 years in Orange County working at his craft and, until his retirement, teaching art in the Warwick school system. He is a graduate of SUNY New Paltz where he earned both his bachelor's and master's degrees.
His art has been on display at numerous Northeastern venues and craft fairs. He is represented in the Wallkill River Center for the Arts. The Unitarian Universalist Congregation at Rock Tavern is located at 9 Vance Road, just off Rt. 207 in the New Windsor hamlet of Rock Tavern.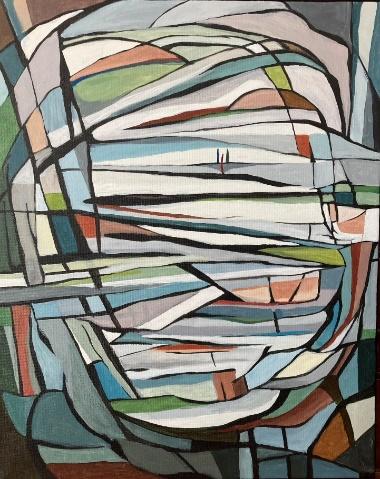 UUCRT Featured Artist: Rick Weber