.
Unitarian Univeralist Congregation Rock Tavern
Services on Sunday at 10:30
Folk Guild Features Marji Zintz
The Rock Tavern Chapter of the Hudson Valley Folk Guild is pleased to be featuring Marji Zintz on Saturday, December 9th, 2023. Acoustic guitarist and vocalist and prolific performer Marji Zintz, residing in the Catskill Mountains/Hudson Valley region of New York, is a gifted, soulful interpreter performing a hybrid of contemporary folk, rock, and jazz.

Marji performs extensively as a sought-after soloist and as a member of Becoming Human, performing original songs of observation, realization, and transformation.

"Marji puts an indelibly personal stamp on songs from such diverse writers as Aimee Mann, Mark Knopfler, and George Gershwin, and accompanies her voice with sophisticated and skillful guitar work." ~The Folk Project Open mic performances will be available to all. Cost of admission for this event is $7 ($6 for Folk Guild members and seniors). Signup begins at 7 pm and open mic begins at 7:30. The featured performance is expected to begin at approximately 8:30.

For more information contact the President of the Rock Tavern Chapter of the Hudson Valley Folk Guild at HVFGRockTavern@hudsonvalleyfolkguild.org.
Got the Holiday Blues?
To our Beloved UUCRT congregants!! Here are some tips for beating winter depression:
Exercise: A daily 30-minute walk may help prevent depression – so take a brisk stroll down a snowy path!
Enjoy the Sunlight: As little as 15 to 30 minutes of sunlight, best in the early morning, will go a long way to alleviating the winter blahs
Get enough Sleep: A lack of sleep can take a toll on your mood – so aim for 7 to 9 hours of sleep each night
Moderate Alcohol Consumption: Two glasses of wine are plenty for the holiday party – one if you've already had the eggnog!
Adjust Expectations: Don't let visions of perfection spoil everything. Learn that most things can be good enough- simple meaningful gifts, food, being mindfully present to another, etc.
Concerned about depression? If the depressed mood is serious, leading to isolation …crying spells, not sleeping or eating, hopelessness, reach out… ddiachishin@gmail.com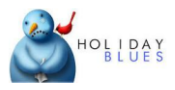 Welcoming Ministry
On November 5th during the regular service, the Welcoming Ministry conducted an induction ceremony for three new members: Stephen Deutsch, Michelle DiLorenzo and Stephen DiLorenzo. The following week Stephen DiLorenzo presented a sermon dealing with the difficult topic of Morality and War and Michelle and her daughter June presented a reading of a children's book.
Signage had been improved at the foot of Vance Road in an effort to call attention to our Meeting House. The improved look of the parking lot since the resealing and repair work was done should enhance the welcoming look of our beautiful building when visitors first come to "check us out." Onward and upward! -Jim Tarvin
Religious Exploration for Children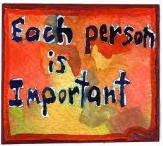 The Soul Matters RE curriculum theme for December will be: The Gift of Mystery. The theme for each Sunday is expected to be:
The Mystery of Our Amazing World
Noticing Mystery In The Ordinary:
The Mystery of the Returning Light
This year, as Christmas Eve and New Year's Eve fall on Sundays we will join the congregation in celebrating the Holidays with music and storytelling. Watch for the Friday eBlasts for specific information. –Bernadette McGinn, RE Teacher
Soul Matters continues this fall and winter and I do hope you will join us again. The Soul Matters curriculum is thoughtfully planned out year after year.
It will take place in the sanctuary Friday, Dec. 8, 2:30-4 pm. Contact Rev Diane at ddiachishin@gmail.com
Movie Club – We Love Movies
Permanently moved to the first THURSDAY at 7 pm via Zoom.
On Dec. 7 the Movie Group will discuss the film Heavy, written and directed by James Mangold and available on Netflix. Overweight Victor hides from the world making pizzas in his mother's sad pizzeria until a new waitress disrupts his isolation. Mangold lives in the Hudson Valley. Join us via the Zoom link on the uucrt.org.
Click here to join!
Book Club – We Love Books!
Meets the 3rd Thursday of the month at 7 pm via Zoom. The Book Group will take a break in December.
At the Jan. 18 Book Group meeting we will discuss Differ We Must: How Lincoln Succeeded in a Divided America by Steven Inskeep of NPR fame. The book "offers important parallels with the present "(Washington Post) "It's not a biography … Rather, it's an account of a handful of encounters between Lincoln and people he disagreed with, people he often nevertheless needed to get his way. "—Anand Giradharadas, The.Ink
Join us via the Zoom link on the uucrt.org website.
CLICK HERE TO JOIN
Rev. Diane Diachishin to Offer Pastoral Care
Rev. Diane Diachishin is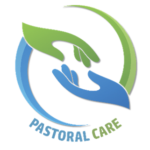 available to offer pastoral care for people who are struggling with loss, grief, or other challenges. Pastoral care differs from therapy or counseling in that it does not attempt to fix problems or address mental health issues. Rather, it provides a loving, accepting, hopeful presence, and, in doing so, makes it easier for people to get in touch with their own inner wisdom and strength. Most of all, pastoral care is simply being present for you. It brings the love and care of our entire congregation to those in need. You can contact Rev. Diane to inquire about pastoral care using this link:   
https://forms.gle/wptE5vnustBhctM96
This Week's Service

In person and Zoom.
Would you like more information?
*** Important Changes
To join using computer, tablet or smartphone:
 https://zoom.us/j/94071188132
To join by phone:
+1 929 205 6099 US 
Meeting ID
: 940 7118 8132
~~~~~~~~~~~~~~~~~~~~~~~~~~~~~~~~
Order of Service for Sunday, December 3, 2023 (In person and Zoom)
Inviting Bell

Musical Prelude –  Hollis Kellogg

Opening Words – By Dr. Rebekah Savage

Welcome and Announcements

Chalice Lighting – #452

Opening Song –  #21 For The Beauty Of the Earth  https://youtu.be/YW3ndFQ75HM?si=hplo2TZaK5B3ZALi

Offering & Offertory

Time for All Ages- Marcia Westra

Sing the Children Out:  Go Now in Peace #413

Sharing of Joys & Sorrows

Moment of Silence – 2 Minutes

Spirit of Life #123

Sermon –"The Gift of Mystery " – Rev. Diane ( Iris DeMent) https://youtu.be/nlaoR5m4L80?si=iavTAfb_KZAZHYrk"

Closing Song –  "Julian of Norwich" See lyrics

Closing Words –  #701

Closing Fellowship Circle

Extinguishing the Chalice – Extinguishing the Flame by Elizabeth Selle Jones
We extinguish this flame but not the Light of Truth, The Warmth of Community, or the fire of Commitment. These we carry in our hearts until we are together again.
Worship Associate: Marcia Westra
Zoom Host:  Elizabeth Mehling
Multi-Platform Host:  Rose O'Neil
Musician: Hollis Kellogg
~~~~~~~~~~~~~~~~~~~~~~~~~~~~~~~~
Join Us for Happy Hour: Fridays at 5pm
We'll meet for our weekly Friday happy hour and join together to celebrate our fellowship and friendship. Make yourself a cocktail, a cup of hot chocolate or pour a glass of your favorite.
Pop in weekly and say hello!!
https://zoom.us/j/99186508662?pwd=NWhQR2g1YmQvNVMrcDRtYnlBN25NZz09
Meeting ID: 991 8650 8662 Passcode: visit. Join by phone: 1 929 205 6099 Meeting ID: 991 8650 8662 Passcode: 762682
~~~~~~~~~~~~~~~~~~~~~~~~~~~~~~~~
Community Postings
**Community Postings are listings of  local events that Members either support or are involved in. While they may be of interest to Members and Friends, they are not necessarily endorsed by the UUCRT.
Please Check Doors Before Leaving
This is a friendly reminder to all congregants and friends who may be in our 9 Vance Road building alone or in groups. If you are the last one out, please, before leaving, check all exit doors, even ones you have not used, by physically pushing them out to ensure that the latch is engaged. Often, the doors appear to be closed but the latch has not been engaged.
We Are Unitarian Universalists
We saw this video at our Nov. semi-annual meeting /service and many requested that it be featured on our website. Please copy and paste the link below to access "We Are Unitarian Universalists".