.
Unitarian Univeralist Congregation Rock Tavern
Services on Sunday at 10:30
We Love Movies!
First Monday of the month
7pm
On January we will discuss Worth. Based on true events, a lawyer has to establish a dollar value for the lives lost on Sept. 11. You can find it streaming on Netflix. This emotional film should result in a lively discussion. Your opinion is welcome.
CLICK HERE TO JOIN
Book Club – We Love Books!
Third Monday of the Month at 7pm
The Book Thief
by Markus Zusak was selected for discussion at the October 17 meeting. With Death as the narrator, the story is set in 1939 Nazi Germany where reading the wrong book can get you killed. We have chosen
The Autobiography of
Malcolm X: as told to Alex Haley
as the November 21 read. First published in 1965, interest in Malcolm X has grown with the Black Lives Matter movement. Considered a classic, it tells the story of his life and work as a Muslim leader and Black empowerment activist.
CLICK HERE TO JOIN
This Week's Service

Some observations about Mexicans in the U.S.
Would you like more information?
*** Important Changes
REMINDER:
The ONLY multiplatform service will be held on the last Sunday of the month.
To join using computer, tablet or smartphone:
 https://zoom.us/j/94071188132
                            To join by phone:
 +1 929 205 6099 US 
Meeting ID
: 940 7118 8132
~~~~~~~~~~~~~~~~~~~~~~~~~~~~~~~~
      Order of Service
Inviting Bell 
Prelude – Hollis Kellogg, Pianist
Opening Words –  Mike Landrum (19th Psalm recast by J. Addison)
Welcome and Announcements
Chalice Lighting 
Hymn – I Am Waiting – Jim Scott
Offering & Offertory 
Sharing of Joys & Sorrows
2 Minutes of Silent Meditation
Hymn – #123 Spirit of Life – Hollis Kellogg
Sermon – Deism & The Founders  by Mike Landrum
Closing Hymn –  #121  "We'll Build "a Land
Closing Fellowship Circle
*Extinguishing the Chalice – Extinguishing the Flame by Elizabeth Selle Jones
We extinguish this flame but not the Light of Truth, The Warmth of Community, or the fire of Commitment. These we carry in our hearts until we are together again.
~~~~~~~~~~~~~~~~~~~~~~~~~~~~~~~~
Coffee Hour Hosts Needed
Signups will be available in the weekly eblast beginning on May 20th. Please select a date that is convenient for you. The expectations for each is in the Sign Up. ~~~~~~~~~~~~~~~~~~~~~~~~~~~~~~~~
Please Come to Happy Hour!
Fridays
5pm Happy Hour 
 We'll meet for our weekly Friday happy hour and join together to celebrate our fellowship and friendship. Make yourself a cocktail, a cup of hot chocolate or pour a glass of your favorite.                                                            
CLICK HERE TO JOIN
~~~~~~~~~~~~~~~~~~~~~~~~~~~~~~~~
Strategic Planning to Meet
The Strategic Planning Membership Group
will have a Zoom meeting on Thursday, November 30 at 5pm to consider the Guidelines for Volunteer Interaction with Visitors… and to plan for a new member ceremony.  Your ideas are welcome.  To join,
CLICK HERE.
.
We Are Unitarian Universalists
We saw this video at our Nov. semi-annual meeting /service and many requested that it be featured on our website. Please copy and paste the link below to access "We Are Unitarian Universalists".
Food Security Initiative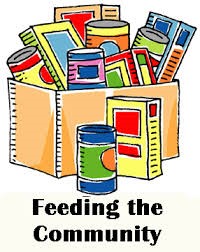 If you, or someone you know, are in need of an emergency food delivery, please call 845-288-3488 or email 
UUCOVID19TF@gmail.com
. Please provide the following information:
Your full name
Your delivery address (including city)
Your contact phone number
Number of people in your household
You will receive a call back within 24 hours providing further details and information. ******************************************************   Members and friends – if you would like to join us to pick up food or make deliveries, please call 845-288-3488 or email 
UUCOVID19TF@gmail.com
.
**Below are local events that Members either support or are involved in. While they may be of interest to Members and Friends, they are not necessarily endorsed by the UUCRT.