.
Unitarian Univeralist Congregation Rock Tavern
Services on Sunday at 10:30
Arts Ministry Show Schedule
The current art show of photos by Dave Anderson will run through the end of June. July and August will feature Art Made or Collected by the Members of UUCRT. Anyone wishing to display should contact me at this email address or by phone – or just grab me at a meeting.
The Art show for September/October will be another interesting artist from the Wallkill River Group – sculptor Frank Shuback, a terrific elder fellow (I'm finding older men more interesting these days).
Enjoy your summer everyone and remember to look for, appreciate and create art every chance you get!
For further information, contact Mike Landrum at mikelandrum3@gmail.com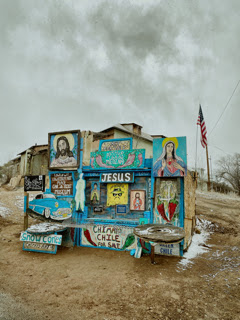 Click the image below to sign up!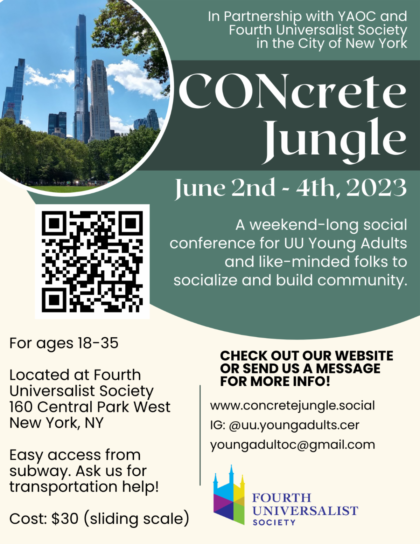 Thank You for Your Support!
Each spring we, your Stewardship and Finance Ministry, reach out to invite you to make a financial commitment to the next fiscal year at the UUCRT. This pledge drive is an opportunity to contribute to the future of our resilient, vibrant Community.
This is a gentle reminder that the Treasurer would appreciate any last minute — or hour or day 🙂 — additions that will assist in a workable budget.
Thank you for your support of the UUCRT!
Please go to our website, or click on this link or paste it into your browser to  make your pledge.
Donate to the UUCRT – UU Congregation at Rock Tavern
Stewardship and Finance,
Alan Horne, Patrick O'Neill, SueAnn Peck
Linda Mangelsdorf, chair Stewardship and Finance, Alan Horne, Patrick O'Neill, SueAnn Peck Linda Mangelsdorf, chair
Movie Club – We Love Movies
Permanently moved to the first THURSDAY at 7 pm via Zoom.
On 
June 1
we will discuss Welcome to
Kutshers: the Last Catskills Resort
. This award winning documentary, available on Amazon Prime, presents the last surviving Jewish Catskills resort and its influence on popular American culture in comedy, sports and the vacation industry.
Click here to join!
Book Club – We Love Books!
Permanently moved to the third Thursday at 7 pm via Zoom.
On
May 18
, the group has chosen Horse by Geraldine Brooks for discussion. Reviewers describe the mastery the author uses to tell a thrilling story while connecting contemporary times with Civil War times and illuminating issues of racing, race and art that are relevant today. The Zoom link is on the UUCRT.org website and in the weekly e-Blast.
On
June 15
, we will discuss Stolen by Ann Helen Laestradeus. This coming-of-age novel tells of the indigenous Sami community fighting to survive in the most northern part of Sweden. Their reliance on reindeer has created conflict with their neighbors for generations. Soon to be a Netflix movie.
CLICK HERE TO JOIN
Soul Matters is on hiatus until the Fall.

We Are Unitarian Universalists
We saw this video at our Nov. semi-annual meeting /service and many requested that it be featured on our website. Please copy and paste the link below to access "We Are Unitarian Universalists".
Would you like more information?
*** Important Changes
REMINDER:
The ONLY multi-platform service will be held on the last Sunday of the month.
To join using computer, tablet or smartphone:  https://zoom.us/j/94071188132  To join by phone:+1 929 205 6099 US Meeting ID: 940 7118 8132
~~~~~~~~~~~~~~~~~~~~~~~~~~~~~~~~
Order of Service for Sunday, May 28, 2023
Inviting Gong
Musical Prelude – Mozart Requiem – Lacrimosa
Opening Words – Bill Domanico
Reading – Thomas Hardy Convergence of the Twain
In Memoriam – Patrick O'Neill
Welcome and Announcements of Congregational Concern
Chalice Lighting – Bill #429 William F. Schultz
Come into this place of peace and let its silence heal your spirit;
Come into this place of memory and let its history warm your soul;
Come into this place of prophecy and power and let its vision
change your heart.
Opening Song – Spirit of Life (Sing Along to Video)
Offering & Offertory
Sharing of Joys & Sorrows
Moment of Silence – 2 Full Minutes of Reflection
Sermon – Patrick O'Neill The Journey of Mark Twain
Discussion, comments, answers, rebuttals
Closing Fellowship Circle
Extinguishing the Chalice – Extinguishing the Flame by Elizabeth Selle Jones
We extinguish this flame but not the Light of Truth,
The Warmth of Community, or the fire of Commitment.
These we carry in our hearts until we are together again.
Worship Associate: Bill Domanico
Multi-Platform Host: Rose O'Neill
Zoom Host: Elizabeth Mehling
~~~~~~~~~~~~~~~~~~~~~~~~~~~~~~~~
Join Us for Happy Hour: Fridays at 5pm
We'll meet for our weekly Friday happy hour and join together to celebrate our fellowship and friendship. Make yourself a cocktail, a cup of hot chocolate or pour a glass of your favorite.
Pop in weekly and say hello!!
https://zoom.us/j/99186508662?pwd=NWhQR2g1YmQvNVMrcDRtYnlBN25NZz09
Meeting ID: 991 8650 8662 Passcode: visit. Join by phone: 1 929 205 6099 Meeting ID: 991 8650 8662 Passcode: 762682
~~~~~~~~~~~~~~~~~~~~~~~~~~~~~~~~
Community Postings
**Community Postings are listings of  local events that Members either support or are involved in. While they may be of interest to Members and Friends, they are not necessarily endorsed by the UUCRT.