.
Unitarian Univeralist Congregation Rock Tavern
Services on Sunday at 10:30
Art Show opens Nov. 12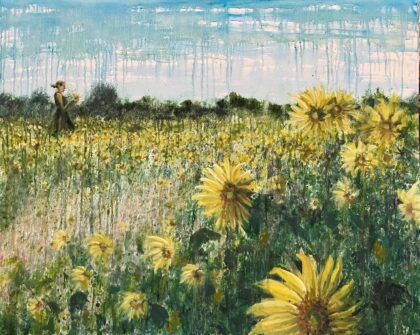 Pat MacDonald captures the subtle colors of the sky and the landscape with her combinations of oil, pastel and watercolors. She'll be captivating viewers in November on the walls of the Unitarian Universalist Congregation at Rock Tavern. An art show opening of her work is planned for Saturday, Nov. 12, from 1 to 3 p.m. at the congregation's 9 Vance Rd facility in Rock Tavern. Stop by before, after or during Sunday services (10:30 a.m.) or arrange a private showing by contacting Michael Landrum at 845-851-6024. "As a pastel and oil painter, I am looking to express the subtle colors in the landscape before they quietly and quickly change" she explains of her approach. "Capturing the sky or the meadow before the air around them moves on and passes through." Pat is a life-long painter and learner with an education grounded in the arts and a varied career. After raising her family, she took art classes at the NYC Botanical Gardens and Woodstock School of Art to rebuild her portfolio and joined the Goshen Art League and Wallkill River School to create new challenges and learn more about exhibiting. Now, she has her own studio and gallery in New Hampton, as well as a new passion for art. "When I choose a landscape I am looking for peace and serenity, something that should be noted and felt, a connection", Pat says. "All this beauty and power inspires me, then it can become the essence of a new story."
We Love Movies!
First Monday of the month
7pm
On November 7 we will discuss
 Irresistible
, a political comedy by writer/director Jon Stewart. You can find it streaming on Youtube. It's hard to tell whether we will be in the mood for political comedy on Nov. 7, but we can hope. The Zoom link to join this discussion is below. Your opinions would be welcome.
CLICK HERE TO JOIN
Book Club – We Love Books!
Third Monday of the Month at 7pm
The Book Thief
by Markus Zusak was selected for discussion at the October 17 meeting. With Death as the narrator, the story is set in 1939 Nazi Germany where reading the wrong book can get you killed. We have chosen
The Autobiography of
Malcolm X: as told to Alex Haley
as the November 21 read. First published in 1965, interest in Malcolm X has grown with the Black Lives Matter movement. Considered a classic, it tells the story of his life and work as a Muslim leader and Black empowerment activist.
CLICK HERE TO JOIN
Would you like more information?
*** Important Changes
Beginning in November 2022:
The ONLY multiplatform service will be held on the last Sunday of the month.
To join using computer, tablet or smartphone:
 https://zoom.us/j/94071188132
                            To join by phone:
 +1 929 205 6099 US 
Meeting ID
: 940 7118 8132
~~~~~~~~~~~~~~~~~~~~~~~~~~~~~~~~
~~~~~~~~~~~~~~~~~~~~~~~~~~~~~~~~
Coffee Hour Hosts Needed
Signups will be available in the weekly eblast beginning on May 20th. Please select a date that is convenient for you. The expectations for each is in the Sign Up. ~~~~~~~~~~~~~~~~~~~~~~~~~~~~~~~~
Please Come to Happy Hour!
Fridays
5pm Happy Hour 
 We'll meet for our weekly Friday happy hour and join together to celebrate our fellowship and friendship. Make yourself a cocktail, a cup of hot chocolate or pour a glass of your favorite.                                                            
CLICK HERE TO JOIN
~~~~~~~~~~~~~~~~~~~~~~~~~~~~~~~~
Strategic Planning to Meet
The Strategic Planning Membership Group
will have a Zoom meeting on Thursday, November 30 at 5pm to consider the Guidelines for Volunteer Interaction with Visitors… and to plan for a new member ceremony.  Your ideas are welcome.  To join,
CLICK HERE.
.
We Are Unitarian Universalists
We saw this video at our Nov. semi-annual meeting /service and many requested that it be featured on our website. Please copy and paste the link below to access "We Are Unitarian Universalists".
Food Security Initiative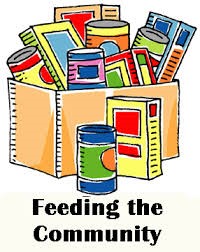 If you, or someone you know, are in need of an emergency food delivery, please call 845-288-3488 or email 
UUCOVID19TF@gmail.com
. Please provide the following information:
Your full name
Your delivery address (including city)
Your contact phone number
Number of people in your household
You will receive a call back within 24 hours providing further details and information. ******************************************************   Members and friends – if you would like to join us to pick up food or make deliveries, please call 845-288-3488 or email 
UUCOVID19TF@gmail.com
.
**Below are local events that Members either support or are involved in. While they may be of interest to Members and Friends, they are not necessarily endorsed by the UUCRT.