.
Unitarian Univeralist Congregation Rock Tavern
Services on Sunday at 10:30
Hollis to Present Free Concert after Service Sunday, July 10
Hollis Kellogg, a long time member, and twice past president, who has graciously served as our pianist for many years, will present a free concert after services on Sunday, July 10 to celebrate our return to the building.
We Love Movies!
First Monday of the month
7pm
Though we usually meet the 1st Monday of each month at 7pm via Zoom, the movie group is taking the month of July off due to numerous summer related conflicts. 
 For the August 1 movie discussion, we have selected
Silver Linings Playbook
, which is available on Netflix. This is a romantic comedy about a man with bipolar disorder who has to move home with his parents but makes a connection with a young widow, helping both of them heal. Focusing on mental health issues, we would welcome your participation and opinions.
CLICK HERE TO JOIN
Book Club – We Love Books!
Third Monday of the Month at 7pm
Once There Were Wolves
by Charlotte McConaghy was selected for the July 18 discussion.
Set in the Scottish Highlands, the story attempts to balance trust and fear, humanity and nature, as twin sisters work to reintroduce a pack of wolves – think Yellowstone rewilding – to natural surroundings where they have been absent for 300 years.
Still Life
by Louise Penny is the Aug 1 book selection. This is the first of the Inspector Gamache mysteries set in Montreal. Suspicious death in a rural village. Tragic accident or something more sinister?
CLICK HERE TO JOIN
This Week's Service

To join using computer, tablet or smartphone: https://zoom.us/j/94071188132 

To join by phone: +1 929 205 6099 US Meeting ID: 940 7118 8132

Upholding our 6th Principle: The goal of world community with peace, liberty, and justice for all. Difficult choices the colonialists had to make during the Revolutionary War. … read more.
Would you like more information? Complete the form below and someone will contact you.
Coffee Hour Hosts and Greeters Needed
Signups will be available in the weekly eblast beginning on May 20th. Please select a date that is convenient for you. The expectations for each is in the Sign Up.
Please Come to Happy Hour!
Fridays
5pm Happy Hour 
 We'll meet for our weekly Friday happy hour and join together to celebrate our fellowship and friendship. Make yourself a cocktail, a cup of hot chocolate or pour a glass of your favorite.                                                            
CLICK HERE TO JOIN
We Are Unitarian Universalists
We saw this video at our Nov. semi-annual meeting /service and many requested that it be featured on our website. Please copy and paste the link below to access "We Are Unitarian Universalists".
Food Security Initiative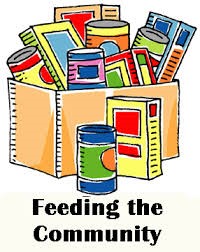 If you, or someone you know, are in need of an emergency food delivery, please call 845-288-3488 or email 
UUCOVID19TF@gmail.com
. Please provide the following information:
Your full name
Your delivery address (including city)
Your contact phone number
Number of people in your household
You will receive a call back within 24 hours providing further details and information. ******************************************************   Members and friends – if you would like to join us to pick up food or make deliveries, please call 845-288-3488 or email 
UUCOVID19TF@gmail.com
.
July-August Art Show Features Vaune Sherin; Opening Party Aug. 6
July-August Art Show Features Vaune Sherin; Opening Party Aug. 6
Vaune Sherin will be featured at the UUCRT's July/August Art Show. An opening party will be held
on Sat, Aug 6 from 3 to 5 PM
   She
is a true Orange County daughter. A long term resident of Maybrook who graduated from Orange County Community College, she received a BA from Binghamton University with a concentration in painting. 
    Her early experience was in the art department of a silk screener for the garment industry. Sherin painted two murals in the children's room of the library in Maybrook. She has also painted numerous sets for the Valley Central High School performing arts department over the past twelve years. 
    Here she found a sense of community among the hard-working students, faculty and volunteers. She was featured in her first solo show at the Wallkill River School. Her plein air landscapes and pastel still lifes reflect her technical expertise.
Order of Service for 07/3/22
Services at the UUCRT will now be 

MULTI PLATFORM

 and can be accessed via Zoom, phone or in person at 9 Vance Road
~~~~~~~~~~~~~~~~~~~~~~~~~~~~~~~~
Opening Words – "Give me your tired, your poor, Your huddled masses yearning to breathe free, The wretched refuse of your teeming shore. Send these, the homeless, tempest-tost to me, I lift my lamp beside the golden door!"
Welcome and Announcements
Opening Song – Ray Charles singing America the Beautiful with patriotic images
Sharing of Joys & Sorrows
Moment of Silence – 2 Minutes
Presentation– A different understanding of American patriotism a pre-recorded Ted Talk by Deval Patrick
Closing Hymn – Woody Gutherie singing This Land is Made for You and Me
*Closing Words / Closing Fellowship Circle
*Extinguishing the Chalice – Extinguishing the Flame by Elizabeth Selle Jones
We extinguish this flame but not the Light of Truth,
The Warmth of Community, or the fire of Commitment.
These we carry in our hearts until we are together again.
~~~~~~~~~~~~~~~~~~~~~~~~~~~~~~~~
Worship Associate: Rose O'Neill
Zoom Host: Jaye Moyer
Multi-Platform Host: Elizabeth Mehling
**Below are local events that Members either support or are involved in. While they may be of interest to Members and Friends, they are not necessarily endorsed by the UUCRT.