.
Unitarian Univeralist Congregation Rock Tavern
Services on Sunday at 10:30
We Love Movies!
First Monday of the month
7pm
We may love movies, but the first Monday in September is Labor Day. We will skip the September meeting. We had considered viewing
James Baldwin: The Price of the Ticket
, which was broadcast on PBS in August. If you have access to PBS programming, check it out. Watch this space for the October selection.
CLICK HERE TO JOIN
Book Club – We Love Books!
Third Monday of the Month at 7pm
Once There Were Wolves
by Charlotte McConaghy was selected for the July 18 discussion.
Set in the Scottish Highlands, the story attempts to balance trust and fear, humanity and nature, as twin sisters work to reintroduce a pack of wolves – think Yellowstone rewilding – to natural surroundings where they have been absent for 300 years.
Still Life
by Louise Penny is the Aug 1 book selection. This is the first of the Inspector Gamache mysteries set in Montreal. Suspicious death in a rural village. Tragic accident or something more sinister?
CLICK HERE TO JOIN
Would you like more information? Complete the form below and someone will contact you.
Order of Service for 10/02/22
Services at the UUCRT will now be

MULTI PLATFORM

 and can be accessed via Zoom, phone or in person at 9 Vance Road
~~~~~~~~~~~~~~~~~~~~~~~~~~~~~~~~
To view this week's Order of Service, please CLICK HERE
~~~~~~~~~~~~~~~~~~~~~~~~~~~~~~~~
Coffee Hour Hosts Needed
Signups will be available in the weekly eblast beginning on May 20th. Please select a date that is convenient for you. The expectations for each is in the Sign Up.
Please Come to Happy Hour!
Fridays
5pm Happy Hour 
 We'll meet for our weekly Friday happy hour and join together to celebrate our fellowship and friendship. Make yourself a cocktail, a cup of hot chocolate or pour a glass of your favorite.                                                            
CLICK HERE TO JOIN
We Are Unitarian Universalists
We saw this video at our Nov. semi-annual meeting /service and many requested that it be featured on our website. Please copy and paste the link below to access "We Are Unitarian Universalists".
Food Security Initiative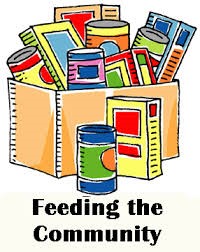 If you, or someone you know, are in need of an emergency food delivery, please call 845-288-3488 or email 
UUCOVID19TF@gmail.com
. Please provide the following information:
Your full name
Your delivery address (including city)
Your contact phone number
Number of people in your household
You will receive a call back within 24 hours providing further details and information. ******************************************************   Members and friends – if you would like to join us to pick up food or make deliveries, please call 845-288-3488 or email 
UUCOVID19TF@gmail.com
.
Get to know our members & friends: Alan Horne – UUCRT Treasurer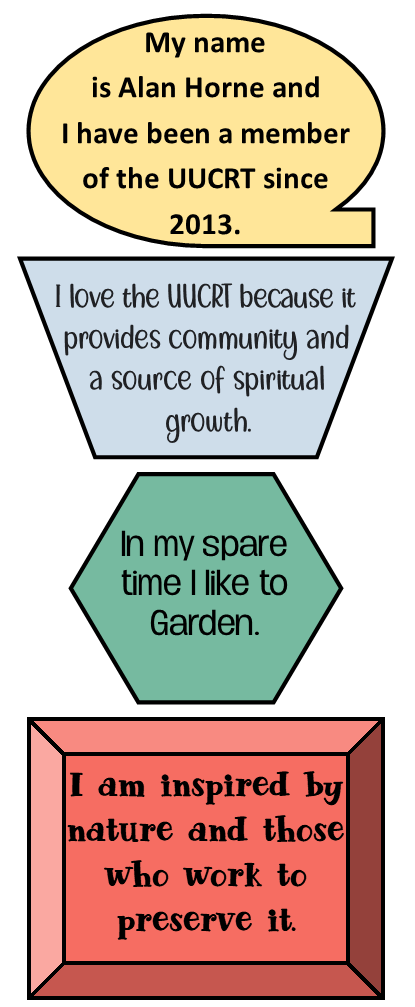 **Below are local events that Members either support or are involved in. While they may be of interest to Members and Friends, they are not necessarily endorsed by the UUCRT.