This Week's Service

To join using computer, tablet or smartphone: https://zoom.us/j/96197705555

To join by phone: +1 929 205 6099 US Meeting ID: 961 9770 5555

This sermon considers The Shaping of Human Worth as Unitarian Universalism's Act of Worship, and why that act is so important.
Food Security Initiative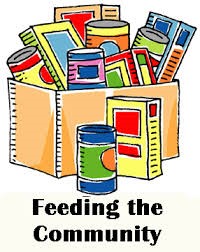 If you, or someone you know, are in need of an emergency food delivery, please call 845-288-3488 or email 
UUCOVID19TF@gmail.com
. Please provide the following information:
Your full name
Your delivery address (including city)
Your contact phone number
Number of people in your household
You will receive a call back within 24 hours providing further details and information. ******************************************************   Members and friends – if you would like to join us to pick up food or make deliveries, please call 845-288-3488 or email 
UUCOVID19TF@gmail.com
.
Who Writes the Book of Life?
 The UUCRT, located in Rock Tavern, NY, invites to join with us at 10:30 a.m. on Sunday, Sept. 26 via Zoom as Rev. Jack Donovan presents Who Writes the Book of Life? 
Rev. Jack Donovan has served as minister of UU congregations in Gainesville and St. Petersburg, Fl; as a hospice chaplain for several years, and as a Gainesville City Commissioner for two terms. Before entering the ministry, Jack served as a Peace Corps teacher in Micronesia, a USAID Refugee Officer in Vietnam, a staff member of Boston's Community Action Agency, and a consultant on federal social programs. He also spent five years trying, but failing, to write the great American novel. Jack's educational background includes a BA in literature from Dartmouth College, a Masters of Public Policy from Harvard's Kennedy School of Government, and a Master of Divinity from the Starr King School in the Graduate Theological Union in Berkeley, CA. Jack's greatest interest is in contributing to spiritually healthy communities.
Order of Service for 09/26/21
This will be a Zoom only service.
To join using computer, tablet or smartphone:
https://zoom.us/j/96197705555
    To join by phone:
+1 929 205 6099 US 
Meeting ID
: 961 9770 5555 ~~~~~~~~~~~~~~~~~~~~~~~~~~~~~~~~
Musical Prelude: "Frederic Chopin:  Mysterious Forest"
Call to Worship: Adaptation of Jesus' Beatitudes, from the New Testament Book of Matthew, Ch. 5, read by guest minister, Rev. Jack Donovan
Welcome and Announcements
Chalice lighting #452: Read by Linda Mangelsdorf
First Reading: "From Socrates'  monologue on Love in Plato's Symposium
A Story for All Ages:  "Two Roads Diverged;  a Summer/Fall Story"  by Rev. Jack Donovan
Sharing of Joys and Concerns
Two Minutes of Silent Meditation
Spirit of Life sung by the Orange County, CA Unitarian Universalist Choir
Second reading:

from the Reverend William Ellery Channing's 1828 sermon, "Likeness Unto God"
Presentation: WHO WRITES THE BOOK OF LIFE?  Presented by Rev. Jack Donovan
Comments and questions from the congregation
Closing Music: #354:  "We Laugh, We Cry"
Closing words and extinguishing the chalice:

adapted from UU minister Alice Blair Wesley's adaptation of the Pilgrims' Covenant, formulated while still in England, gathering secretly
May the spirit of life flow full in each of us
so we may walk together in ways of understanding and caring
as best we understand them now, or may learn them in days to come,
and so we and our children will speak to the world
in words and actions of peace and goodwill.
~~~~~~~~~~~~~~~~~~~~~~~~~~~~~~~~~~~~~
Zoom host:
Elizabeth Mehling               
Worship Associate:
Linda Mangelsdorf