.
This Week's Service

To join using computer, tablet or smartphone: https://zoom.us/j/94071188132

To join by phone: +1 929 205 6099 US Meeting ID: 940 7118 8132
Food Security Initiative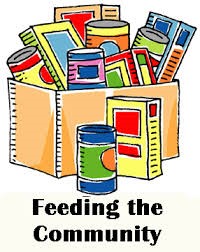 If you, or someone you know, are in need of an emergency food delivery, please call 845-288-3488 or email 
UUCOVID19TF@gmail.com
. Please provide the following information:
Your full name
Your delivery address (including city)
Your contact phone number
Number of people in your household
You will receive a call back within 24 hours providing further details and information. ******************************************************   Members and friends – if you would like to join us to pick up food or make deliveries, please call 845-288-3488 or email 
UUCOVID19TF@gmail.com
.
We Are Unitarian Universalists
We saw this video at our Nov. semi-annual meeting /service and many requested that it be featured on our website. Please copy and paste the link below to access "We Are Unitarian Universalists".
https://www.uua.org/beliefs/who-we-are/video/use-video
Special Congregational Meeting
Don't forget – January 9th after a short service.
Plein Air Winners to be Showcased at Rock Tavern UU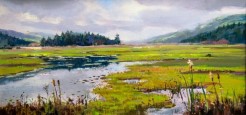 ROCK TAVERN – The Wallkill River School of Art will be showcasing winners from its 2021 Hudson Valley Plein Air Festival competition at the Unitarian Universalist Congregation at Rock Tavern in January and February. In October, fifty professional artists competed in a one-week outdoor landscape painting competition in the Hudson Valley. Fifteen were awarded prizes. The public is welcome to view, and purchase those works. A gallery opening and reception is scheduled for Saturday, Feb. 5  from 2 to 4 p.m.  The previous opening , slated for Jan. 8, was cancelled because some of the artists could not attend. Additional showings are available by contacting Mike Landrum at 845- 851-6024. The gallery ends on Feb. 28. For a virtual tour of the exhibit and pricing, please click on this link:
https://wallkillriverschool.com/product-category/uucrt-hvpaf-2022/
The mission of the Wallkill River School of Art "is to enrich our community through art classes, public art exhibits and to provide resources for local artists…" It serves the community by providing free Senior Drop-in classes, free classes to veterans, scholarships for local children to attend the Summer Art Program, charity fundraisers, badges for scout troops and meeting space for community and non-profit groups. Landrum, an actor and artist who leads the congregation's arts mission, noted that the gallery will be adhering to the latest COVID 19 guidance and added that "now, more than ever, we need to celebrate, embrace and support our local artists. This is an opportunity to do just that."
Order of Service for 01/23/22
This will be a ZOOM ONLY service.
~~~~~~~~~~~~~~~~~~~~~~~~~~~~~~~~
Please note the new meeting link below.  You will be granted entrance after a brief time in a waiting room while we identify you.  (See your email for more information.)
To join by phone:
+1 929 205 6099 US 
Meeting ID
: 940 7118 8132 ~~~~~~~~~~~~~~~~~~~~~~~~~~~~~~~~
Opening Words: The glorification of busy will destroy us… excerpt – Jeff Brown – Rev. Peter Fairbrother
 Welcome  & Announcements: Marcia Westra
Sharing of Joys and Concerns
First Reading: 'Take time to live' by Susan Frybort  — Rev. Fairbrother
Reading 2: What is love? by Mark Allen Kaplan – Rev. Fairbrother
Presentation: Something in your eyes — Rev. Fairbrother
A further minute in silence
Closing words: Rev. Fairbrother
Extinguishing the Chalice: Marcia Westra
We extinguish this flame but not the Light of Truth,
The Warmth of Community, 
or the fire of Commitment.
These we carry in our hearts until we are together again.
-Elizabeth Selle 
~~~~~~~~~~~~~~~~~~~~~~~~~~~~~~~~~~~~~
Zoom host:
Elizabeth Mehling                         
Worship Associate:
Jaye Moyer