This Week's Service

To join using computer, tablet or smartphone: https://zoom.us/j/96197705555   

To join by phone: +1 929 205 6099 US Meeting ID: 961 9770 5555
Farewell, Rev. Chris Antal
On June 30th we bid farewell to
Rev. Chris Antal
who served as our minister from 2011 to 2021. We wish him all the best in his new chapter in Philadelphia.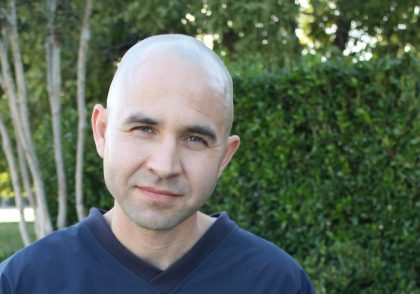 Food Security Initiative
If you, or someone you know, are in need of an emergency food delivery, please call 845-288-3488 or email 
UUCOVID19TF@gmail.com
. Please provide the following information:
Your full name
Your delivery address (including city)
Your contact phone number
Number of people in your household
You will receive a call back within 24 hours providing further details and information. ****************************************************** Members and friends – if you would like to join us to pick up food or make deliveries, please call 845-288-3488 or email
UUCOVID19TF@gmail.com
.
Order of Service for 07/24/21
To join using computer, tablet or smartphone:
https://zoom.us/j/96197705555
To join by phone:
+1 929 205 6099 US 
Meeting ID
: 961 9770 5555 ~~~~~~~~~~~~~~~~~~~~~~~~~~~~~~~~~~~~~
Musical Prelude – "Wake Now My Senses" 

Song by Daniel Wiebe.  Melody is from a traditional Irish hymn called "Be Thou My Vision." 

Lyrics by Thomas Mickelson.
Opening Words: "What's in a name?"

William Shakespeare.

"Romeo and Juliet."  Act Two. Scene Two.

Read by Jim Tarvin

 
Welcome and Announcements: Mike Landrum
Opening Hymn: "Dona nobis pacem"

 The Virtual Choir of West Michigan performs with violin and other instruments
Sharing of Joys and Concerns
Two Minute Silent Reflection
First reading:  Jim TarvinI Love My Children

I am your parent, you are my child, 

I am your quiet place, you are my wild,

I am your calm face, you are my giggle, 

I am your compass, you are my wiggle,

I am your dinner, you are my chocolate cake, 

I am your bedtime, you are my wide awake,

I am your lullaby, you are my peekaboo, 

I am your goodnight kiss, you are my 

I love you.

(www.Daveswordsofwisdom.com)
Presentation: "Can your Name be a Prayer?" 

by

Jim Tarvin (The Music Video is by the artist Michela, (Mikyechelon).
Closing song:

"

I Got A Name"

Jim Croce – (Lyrics by Logan)
Extinguishing the Chalice: Mike Landrum
~~~~~~~~~~~~~~~~~~~~~~~~~~~~~~~~~~~~~
Zoom host:
Elizabeth Tarvin                         
Worship Associate:
Mike Landrum