This Week's Service

To join using computer, tablet or smartphone:  https://zoom.us/j/96197705555

To join by phone: +1 929 205 6099 US Meeting ID: 961 9770 5555

Pat is a singer-songwriter and a member of the Unitarian Universalist Fellowship of Poughkeepsie, N.Y. She creates inspirational services
incorporating original music and songs by unusual … read more.
News from Rev. Chris Antal
Rev (Chaplain) Antal received the Pfizer BioNTech vaccine at 5:45 pm Wednesday December 16, at the Corporal Michael J Crescenz VA Medical Center in Philadelphia, the first day of vaccinations in Philadelphia and less than 60 hours after the first vaccine was administered in the US. He was first priority because of his clinical work with high risk Veterans. At the time of this writing (12/17/20 at 7am) he is alive and well and experiencing no side effects, only gratitude and relief.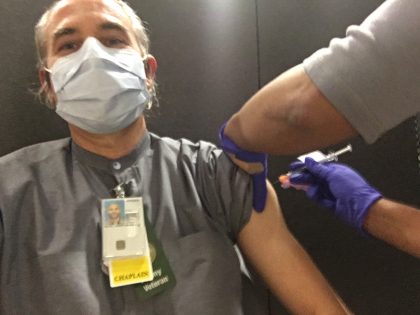 Food Security Initiative
If you, or someone you know, are in need of an emergency food delivery, please call 845-288-3488 or email 
UUCOVID19TF@gmail.com
. Please provide the following information:
Your full name
Your delivery address (including city)
Your contact phone number
Number of people in your household
You will receive a call back within 24 hours providing further details and information. ****************************************************** Members and friends – if you would like to join us to pick up food or make deliveries, please call 845-288-3488 or email
UUCOVID19TF@gmail.com
.
Order of Service for 06/13/21
To join using computer, tablet or smartphone:
https://zoom.us/j/96197705555
To join by phone:
+1 929 205 6099 US 
Meeting ID
: 961 9770 5555 ~~~~~~~~~~~~~~~~~~~~~~~~~~~~~~~~~~~~~
Musical Prelude –"Africa"
Opening Words: read by Nan Dempster
The "Golden Rule" of Leviticus 19:18 was quoted by Jesus of Nazareth during his Sermon on the Mount and described by him as the second great commandment. The common English phrasing is "Do unto others as you would have them do unto you". Nothing in the Golden Rule says that others will treat us as we have treated them. It only says that we must treat others in a way that we would want to be treated. – Rosa Parks
Welcome and Announcements
Chalice lighting: Marcia Westra – We light this chalice to kindle a flame of warmth as a reminder of the connection that draws us in to a community that helps us to open. Amy Brooks.
First reading: read by Hollis Kellogg There are seven Principles which Unitarian Universalist congregations affirm and promote. The first 4 Principles are: 1. The inherent worth and dignity of every person 2. Justice, equity and compassion in human relations 3. Acceptance of one another and encouragement to spiritual growth in our congregations 4. A free and responsible search for truth and meaning
2nd Reading, read by Keith Jordon The last   principles, 5. The right of conscience and the use of the democratic process within our congregations and in society at large, 6. The goal of world community with peace, liberty, and justice for all, 7. Respect for the interdependent web of all existence of which we are a part.
Opening Music: "We Are" – Performed by Dr. Ysaÿe Barnwell and the UUA General Assembly Virtual Choir
Sharing of Joys and Concerns
Moment of Silence – Let the bell call you into a moment of silent reflection, meditation, or prayer: whatever is your practice.
Presentation: "The Brahmavihārās" offered by Jaye Moyer
Closing song: "Ode to Verne Bell" written and offered by Diane Diaichishin.
Extinguishing the Chalice: Marcia Westra The flame is extinguished, but not our hope for the future, our courage in the face of crisis, or the love we share in all the world.
~~~~~~~~~~~~~~~~~~~~~~~~~~~~~~~~~~~~~
Zoom host:
Rose O'Neill           
Worship Associate:
Marcia Westra