.
Unitarian Univeralist Congregation Rock Tavern
Services on Sunday at 10:30
Mixed-Media Artist's Work Featured in Sanctuary – Open House Oct. 7
ROCK TAVERN — Pine Island's Black Dirt region has produced millions of tons of onions and at least one noted sculptor.
Frank Shuback's family farmed onions, lettuce and other produce from the nutrient-rich Pine Island soil. Motivated by a very encouraging teacher, young Shuback took a different course –fine arts. Like the slowly retreating glacier that left those rich deposits in southern Orange County, his artistic career did not blossom overnight. He spent years pursuing his education and as a commercial artist and carpenter while also following his passion in sculpting and mixed media.
He'll be displaying some of those works – both old and new — at the Unitarian Universalist Congregation at Rock Tavern in September and October. The public, and friends and members, are invited to an open house, with refreshments,
Saturday, Oct. 7
from 2 to 4 pm at the congregation's 9 Vance Road Fellowship Hall in the New Windsor hamlet of Rock Tavern.
For further information, contact Mike Landrum at
mikelandrum3@gmail.com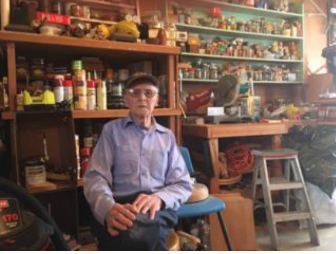 Hudson Valley Folk Guild
On Oct 14 The Rock Tavern Chapter of the Hudson Valley Folk Guild is pleased to be featuring Frank Critelli. Frank Critelli writes songs. He dabbles in haiku and other short poetry. Sometimes he writes other stuff too. Like postcards. His songs are available on compact disc and for download at places like CD Baby.

Frank Critelli often performs live. Sometimes he performs solo, and sometimes he is accompanied by one or more musical co-conspirators. Over the years he's played in streets and subways, coffeehouses, classrooms, barrooms, clubs, colleges, festivals, theaters, and (most recently) in his kitchen. https://www.facebook.com/Frank.Critelli

Open mic performances will be available to all. Cost of admission for this event is $7 ($6 for Folk Guild members and seniors). Signup begins at 7 and open mic begins at 7:30. The featured performance is expected to begin at approximately 8:30.
Congregation Supports Locally-Housed Asylum Seekers
The men are now allowed to use electric frypans and slow cookers in their rooms to supplement the small meals provided them from NYC supplier.

Fareground Food & Community, a women-run food justice, anti-hunger nonprofit with a focus on nourishing food and accessibility set aside bags of fresh corn, boxes of sweet potatoes, tomatoes, onions, eggs, yoghurts, and snacks which were delivered to the Ramada and Crossroads hotels in August and September. -Nan Dempster
I am very much looking forward to starting Soul Matters up again this fall and do hope you will join us again. The Soul Matters curriculum is thoughtfully planned out year after year. September topic: The Gift of Welcome. It will be in the sanctuary again, same time, beginning Friday, September 8, 2:30-4:00.

Contact Rev Diane at ddiachishin@gmail.com
Movie Club – We Love Movies
Permanently moved to the first THURSDAY at 7 pm via Zoom.
On Thursday,
October 5
, we will discuss the film The Big Short, available on Netflix. Based on a book by Michael Lewis, this is the true story of 4 outsiders who saw what the banks, the media and the government refused to see: the global collapse of the economy. As they attempt to profit from their insight, they view the ugly underbelly of the financial world. You can join the discussion via Zoom; the link is available on the uucrt.org website or in the weekly e-Blast.
Click here to join!
Book Club – We Love Books!
Permanently moved to the third Thursday at 7 pm via Zoom.
For the
October 19
meeting, World Made by Hand by James Howard Kunstler was selected for discussion. In this dystopian world where oil is depleted, there is no government following a terrorist attack on Washington, D.C., disease has decimated the population, and the local structures of civilization have collapsed, the small town of Union Grove in upstate New York works to bring order to their lives. Kunstler tries to show the stark reality of daily life while leaving a glimmer of hope. Please join us via the Zoom link on the uucrt.org website and in the weekly e- Blast.
Tomorrow, and Tomorrow, and Tomorrow by Gabrielle Zevin is a beautifully wrought saga of human connection and the creative process, of love and all of its complicated levels. A polished, thoughtful novel about loyalty and love that, like the best video games, grows more absorbing the further you venture into it. We will discuss this book on Thursday, November 16 via the Zoom link on the uucrrt.org website and the weekly e-Blast.
CLICK HERE TO JOIN
Rev. Diane Diachishin to Offer Pastoral Care
Rev. Diane Diachishin is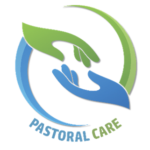 available to offer pastoral care for people who are struggling with loss, grief, or other challenges. Pastoral care differs from therapy or counseling in that it does not attempt to fix problems or address mental health issues. Rather, it provides a loving, accepting, hopeful presence, and, in doing so, makes it easier for people to get in touch with their own inner wisdom and strength. Most of all, pastoral care is simply being present for you. It brings the love and care of our entire congregation to those in need. You can contact Rev. Diane to inquire about pastoral care using this link:   
https://forms.gle/wptE5vnustBhctM96
No More Stolen Children!
Coming Sunday Nov., 19 via Zoom: No More Stolen Children: A History of the Indian Child Welfare Act (ICWA) and the fight to save it with Heather Bruegl.

Heather is a citizen of the Oneida Nation of Wisconsin and a first-line descendent Stockbridge Munsee. She is a graduate of Madonna University in Michigan and holds a Master of Arts in U.S. History. Heather is the former Director of Education at Forge Project and travels frequently to present on Native American history, including policy and activism.

There was a time when tribal leaders reported that their children had gone missing: They were taken from the homes that they knew and placed in non-Indigenous homes. Learn how the Indian Child Welfare Act (ICWA) came into existence, and how it is currently jeopardized by a Supreme Court Case that threatens tribal sovereignty.
This Week's Service

What do Unitarian Universalists believe? This video sermon explores the foundations of our Unitarian Universalist faith. In this sermon, Rev. Kanter examines the question: When we think about the world, how can we commit to the idea that Unitarians have protected for centuries that … read more.
Would you like more information?
*** Important Changes
To join using computer, tablet or smartphone:
 https://zoom.us/j/94071188132
To join by phone:
+1 929 205 6099 US 
Meeting ID
: 940 7118 8132
~~~~~~~~~~~~~~~~~~~~~~~~~~~~~~~~
Order of Service for Sunday, October 1, 2023 (In person and via Zoom)
Inviting Bell

 

Musical Prelude –

Prelude: Vivaldi Four Seasons (Autumn)

https://youtu.be/PapzGRO9edU?si=BNjDyI_eEL3TGmcH

Opening Words – #418
Welcome and Announcements
Chalice Lighting   May this flame,symbol of transformation since time began, fire our curiosity, strengthen our wills, and sustain our courage as we seek what is good within and around us. ~By Bets Wienecke
Opening Song –  Comfort Me
https://youtube.com/watch?v=dEx2_ucfQSs&feature=shared
Offering & Offertory
Time for All Ages – Marcia Westra
Sing the Children Out:  Now Go in Peace #413
Sharing of Joys & Sorrows
Mindful Moment Meditation
Sermon –  "Living the Questions" by Rev. Diane Diachishin
Closing Song –  Blowin in the Wind- Bob Dylan
How many roads must a man walk down
Before you call him a man?
How many seas must a white dove sail
Before she sleeps in the sand?
Yes, and how many times must the cannonballs fly
Before they're forever banned?
  The answer, my friend, is blowin' in the wind
  The answer is blowin' in the wind
Yes, and how many years must a mountain exist
Before it is washed to the sea?
And how many years can some people exist
Before they're allowed to be free?
Yes, and how many times can a man turn his head
And pretend that he just doesn't see?
  The answer, my friend, is blowin' in the wind
  The answer is blowin' in the wind
Yes, and how many times must a man look up
Before he can see the sky?
And how many ears must one man have
Before he can hear people cry?
Yes, and how many deaths will it take 'til he knows
That too many people have died?
  The answer, my friend, is blowin' in the wind
  The answer is blowin' in the w
ind
Closing Words –

 

#687
Closing Fellowship Circle
Extinguishing the Chalice – Extinguishing the Flame by Elizabeth Selle Jones
We extinguish this flame but not the Light of Truth,
The Warmth of Community, or the fire of Commitment.
These we carry in our hearts until we are together again.
Worship Associate:   Marcia Westra
Zoom Host:   Mike Landrum
Multi-Platform Host:  Elizabeth Mehling
~~~~~~~~~~~~~~~~~~~~~~~~~~~~~~~~
Join Us for Happy Hour: Fridays at 5pm
We'll meet for our weekly Friday happy hour and join together to celebrate our fellowship and friendship. Make yourself a cocktail, a cup of hot chocolate or pour a glass of your favorite.
Pop in weekly and say hello!!
https://zoom.us/j/99186508662?pwd=NWhQR2g1YmQvNVMrcDRtYnlBN25NZz09
Meeting ID: 991 8650 8662 Passcode: visit. Join by phone: 1 929 205 6099 Meeting ID: 991 8650 8662 Passcode: 762682
~~~~~~~~~~~~~~~~~~~~~~~~~~~~~~~~
Community Postings
**Community Postings are listings of  local events that Members either support or are involved in. While they may be of interest to Members and Friends, they are not necessarily endorsed by the UUCRT.
Please Check Doors Before Leaving
This is a friendly reminder to all congregants and friends who may be in our 9 Vance Road building alone or in groups. If you are the last one out, please, before leaving, check all exit doors, even ones you have not used, by physically pushing them out to ensure that the latch is engaged. Often, the doors appear to be closed but the latch has not been engaged.
We Are Unitarian Universalists
We saw this video at our Nov. semi-annual meeting /service and many requested that it be featured on our website. Please copy and paste the link below to access "We Are Unitarian Universalists".