.
Food Security Initiative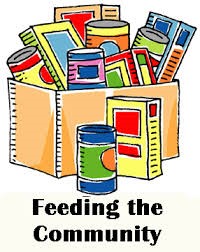 If you, or someone you know, are in need of an emergency food delivery, please call 845-288-3488 or email 
UUCOVID19TF@gmail.com
. Please provide the following information:
Your full name
Your delivery address (including city)
Your contact phone number
Number of people in your household
You will receive a call back within 24 hours providing further details and information. ******************************************************   Members and friends – if you would like to join us to pick up food or make deliveries, please call 845-288-3488 or email 
UUCOVID19TF@gmail.com
.
Order of Service for 11/28/21
This will be a ZOOM ONLY service.
~~~~~~~~~~~~~~~~~~~~~~~~~~~~~~~~
Please note the new meeting link below.  You will be granted entrance after a brief time in a waiting room while we identify you.  (See your email for more information.)
To join by phone:
+1 929 205 6099 US 
Meeting ID
: 940 7118 8132 ~~~~~~~~~~~~~~~~~~~~~~~~~~~~~~~~
Musical Prelude: "

This Land is Your Land"
Welcome and Announcements: Bill Domanico
Chalice lighting: Bill Domanico
Sharing of Joys and Concerns
Call and Response 461: by Reinhold Niebuhr
[Congregation responds with italicized words]
Nothing that is worth doing can be achieved in our lifetime; 
therefore we must be saved by hope. 
Nothing which is true or beautiful or good makes complete sense in any immediate context of history; 
therefore we must be saved by faith. 
Nothing we do, however virtuous, can be accomplished alone; 
therefore we must be saved by love. 
No virtuous act is quite as virtuous from the standpoint of our friend or foe as it is from our standpoint. 
Therefore we must be saved by the final form of love, which is forgiveness.
Presentation:

Protests, Demonstrations, and Reactions by Patrick O'Neill
Time for sharing thoughts from the congregation
Closing Words: Patrick O'Neill
Closing Song: "Zen is When"
Extinguishing the Chalice 456:We extinguish this flame but not the light of truth, the warmth of community, or the fire of commitment. These we carry in our hearts until we are together again.
~~~~~~~~~~~~~~~~~~~~~~~~~~~~~~~~~~~~~
Zoom host:
Linda Mangelsdorf                     
Worship Associate:
Bill Domanico