Adult Religious Exploration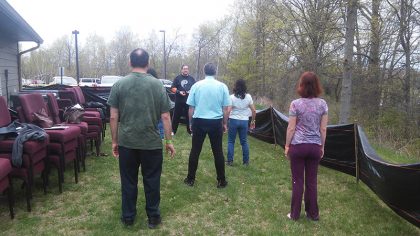 Religious Education for Adults
Our current offerings for adult education and enrichment can be found below. We hope to offer more such classes and opportunities in the future—and members are always welcome to facilitate such groups. If you would like to offer an adult education program, please contact the leader of the LRE Ministry, Kristen Holt-Browning (kristenholtbrowning@gmail.com).
New UU Fellowship
Meet with our minister, Rev. Chris Antal, a representative of the Welcoming Ministry, and other newcomers to learn more about Unitarian Universalism and our congregation. This is also an opportunity to connect with others at a similar place on their journey. Topics vary depending on the questions of our attendees, but can include exploration of theology and worship, our UU Roots, philosophy of religious education, our governance and polity, and becoming a member of the UUCRT. New UU Fellowship is held on the fourth Sunday of the month, from September through June at 8:30-10:15 and a light breakfast is provided.
Book Club
The Social Action Ministry is organizing a book club that will meet in person and online in alternating months, beginning in September. The first selection is Sacred Service in Civic Space: 300 years of Community Ministry in Unitarian Universalism by Kathleen Parker. To find out more, contact the SAC chair, Verne Bell, at VerneMB@aol.com.