Adult Religious Exploration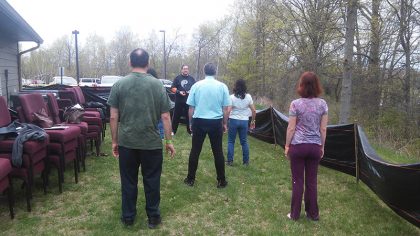 Religious Exploration for Adults
New UU Fellowship
Meet with our minister, a representative of the Welcoming Ministry, and other newcomers to learn more about Unitarian Universalism and our congregation. This is also an opportunity to connect with others at a similar place on their journey. Topics vary depending on the questions of our attendees, but can include exploration of theology and worship, our UU Roots, philosophy of religious education, our governance and polity, and becoming a member of the UUCRT. See the schedule and join the next class here.
Examining Whiteness
One of the ways that racism affects us is by shaping our identity (and this is true for Whites and People of
Color). As a follow-up to our May 7, 2017 service on white supremacy, Jamie Capach will be facilitating a monthly
series of workshops for all people interested in transforming their whiteness through understanding the complex history of white supremacy of over four hundred years in the United States, and the impact it has on us as individuals and the society as a whole. Providing an anti-racism curriculum allows deeper understanding of issues that are essential to furthering a white anti-racist identity.
Please register for the class online here.  You can choose to register for one or more classes at the same time. To register for more than one class (1) click the date, (2) click "recurring," (3) click "choose additional time," (4) click to the next month you want to join. Continue steps 1 to 4 until you have all the classes you want to join listed on the right side. Then click "continue" and complete the registration form.
You can contact Jamie Capach at mandycapach@gmail.com.
The six-workshop series will begin after service on June 18, 2017 at 12:30pm and continue monthly on the
following schedule:
June 18 – The History of White Supremacy in the United States
July 16 – The Emotional Lives of White People
August 20 – Racial Identity Development
September 17 – Racial Identity Journey
October 15 – White Power and Privilege
November 19 – Developing a Positive White Identity