The Rev. Chris J. Antal
We welcome you to the Unitarian Universalist Congregation at Rock Tavern.
Since 1868, first in Newburgh and then since 1969 in Rock Tavern,
we have gathered for Sunday services and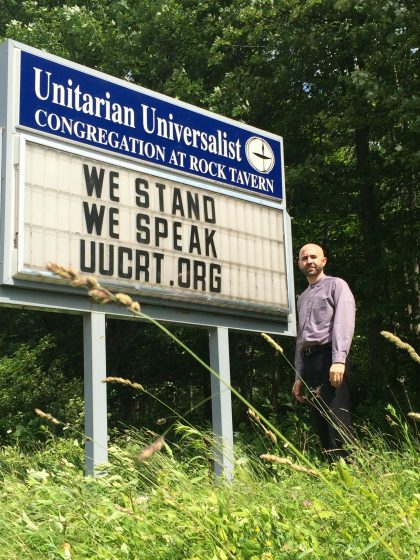 fellowship to inspire and serve each other, and the community around us, and make a positive difference in the world beyond our walls.
I was ordained into the ministry by the First Unitarian Universalist Society of Albany, New York, in 2011 and granted full (formerly called "final") fellowship by the Ministerial Fellowship Committee of the Unitarian Universalist Association in 2015. My journey with the UUCRT began in September 2011, when I was hired as a consulting minister. Our relationship deepened in 2014 when the congregation voted to call me as their settled minister. I currently lead Sunday Services twice a month and I work weekdays as a chaplain in the Department of Veterans Affairs.
Our members have joined in covenant with one another for a noble mission:
to celebrate our place within the sacred web of existence, through the arts, our actions, and the spoken word;
to encourage spiritual growth through all stages of life;
to foster healing for the earth and all living creature through works of compassionate justice; and
to unite our hearts and hands in hope and love to create the beloved community.
We are proud to be a Fair Share contributing member of the Unitarian Universalist
Association, a certified Welcoming Congregation, a certified Peace Advocacy Congregation, a UU United Nations Office Blue Ribbon Congregation, and active supporter of the Unitarian Universalist Service Committee.
Come, let us join together to celebrate life, nurture one another, and help heal our world.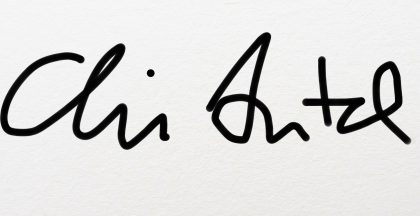 The Rev. Chris J. Antal, DMin.