Contact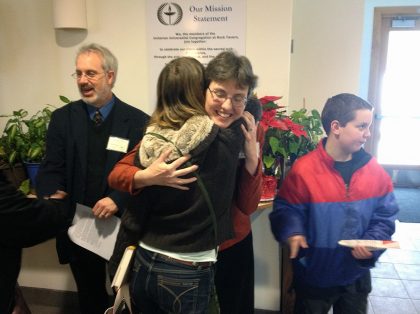 The UUCRT office phone number is 845-496-9696. Please be aware that it may take more than 24 hours for someone to return your call.
Our address is 9 Vance Road, Rock Tavern, New York.  
Our mailing address is: P.O. Box 502, Washingtonville, NY 10992
Our Minister, the Rev. Chris Antal can be contacted by email at antal@uuma.org. His home office phone number is (845) 297-2792. Rev. Chris responds to email messages on Tuesdays, Wednesdays and Thursdays. If you have an urgent matter please call his home office at (845) 297-2792. Otherwise, he will respond on Tuesday morning.
Our President, Mike McGinn, can be contacted at mikemcginn@mcginnweb.net.
Our Webmaster, Jay Beaumont, can be contacted at jaybeaumont49@gmail.com.
Visit our Facebook page. Our Facebook coordinator, Heather Broadfoot, can be contacted at broadfooth@gmail.com. Would you be so kind as to 'like' us there? This will ensure that you won't miss a beat of the many happenings around the UUCRT. We are posting the various activities happening around the congregation on our wall.