Arts Ministry
The UUCRT Arts Ministry is responsible for planning cultural events, including but not limited to: art shows, concerts, exhibits, fairs, plays, etc.
To suggest an event, please email info.uucrt@gmail.com.
On Saturday, June 18, we will have an opening for  the current art exhibit from two o'clock until four  in the afternoon. The exhibit includes five original  floral paintings by Sarah Fortner Pierson, head of  the Wallkill River School; Paintings, photos and  sculptures from the private collection of Mike  Landrum, some of them created by Mr. Landrum.  There will be music by Hollis Kellogg and light  refreshments provided in the fellowship hall.  Please come!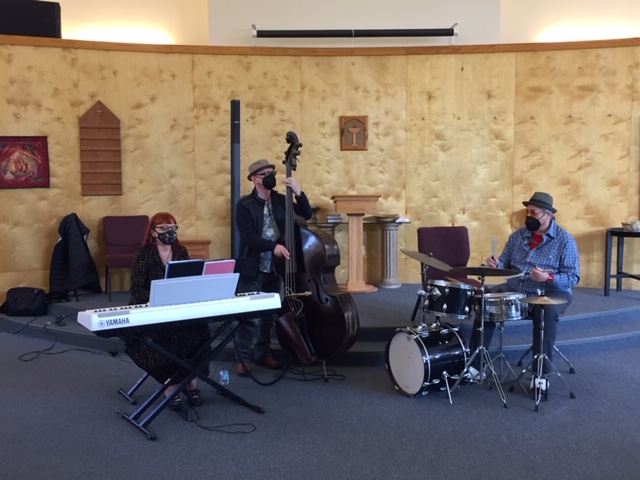 UUCRT Featured Artist: