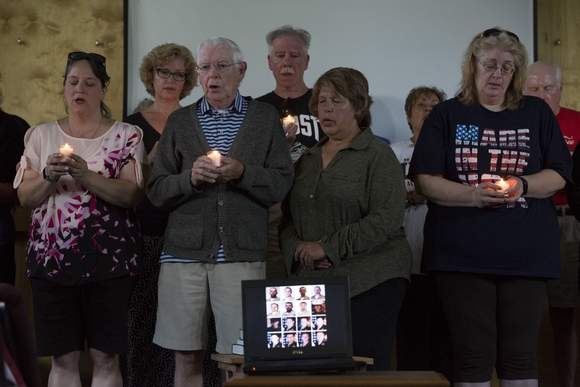 Mourners hold candles and respond to a prayer led by Rev. Antal Saturday night in the Sanctuary.
Pictures of the sixteen men killed in Monday's Marine plane crash in Mississippi appear on the laptop screen.
Photo by Robert G. Breese for the Times Herald Record.
The community responded to the tragedy with an outpouring of grief and compassion. Rev. Antal together with UUCRT lay commissioned minister Terri Pahucki, Rev. Baumgartner, pastor of King of Kings Lutheran, and Rabbi Larry Freedman of Temple Beth Jacob, led the vigil. A collection through the Greater Newburgh Interfaith Council (GNIC) designated for local families of the crash victims yielded $1072.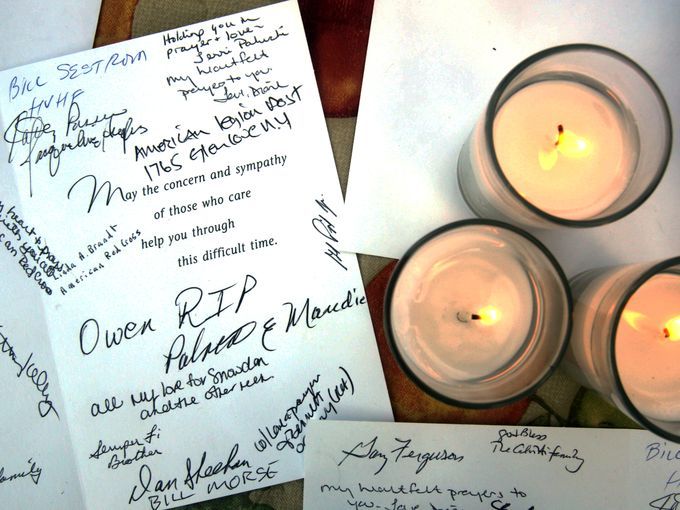 Katelyn Israelski, Southern Hudson Valley Regional Director for Intergovernmental and Community Affairs at the Office of the State Comptroller, provided 16 condolence cards, which were available after the vigil for the community to sign. Photo by Seth Harrison for The Journal News.
The event was covered by WAMC, the Poughkeepsie Journal, the Times Herald Record, The Journal News, which also produced a video, Spectrum News and CBS.
How you can help:
For those who wish to contribute to the GNIC survivor fund, make you check payable to "GNIC" with "Stewart Survivor Fund" in the memo line and send it to GNIC Treasurer, Attention Rabbi Philip Weintraub, Congregation Agudas Israel, 290 North Street Newburgh, NY 12550. The Goodwill Church in Walden is also receiving donations on behalf of the Hopkins family. For more information click here.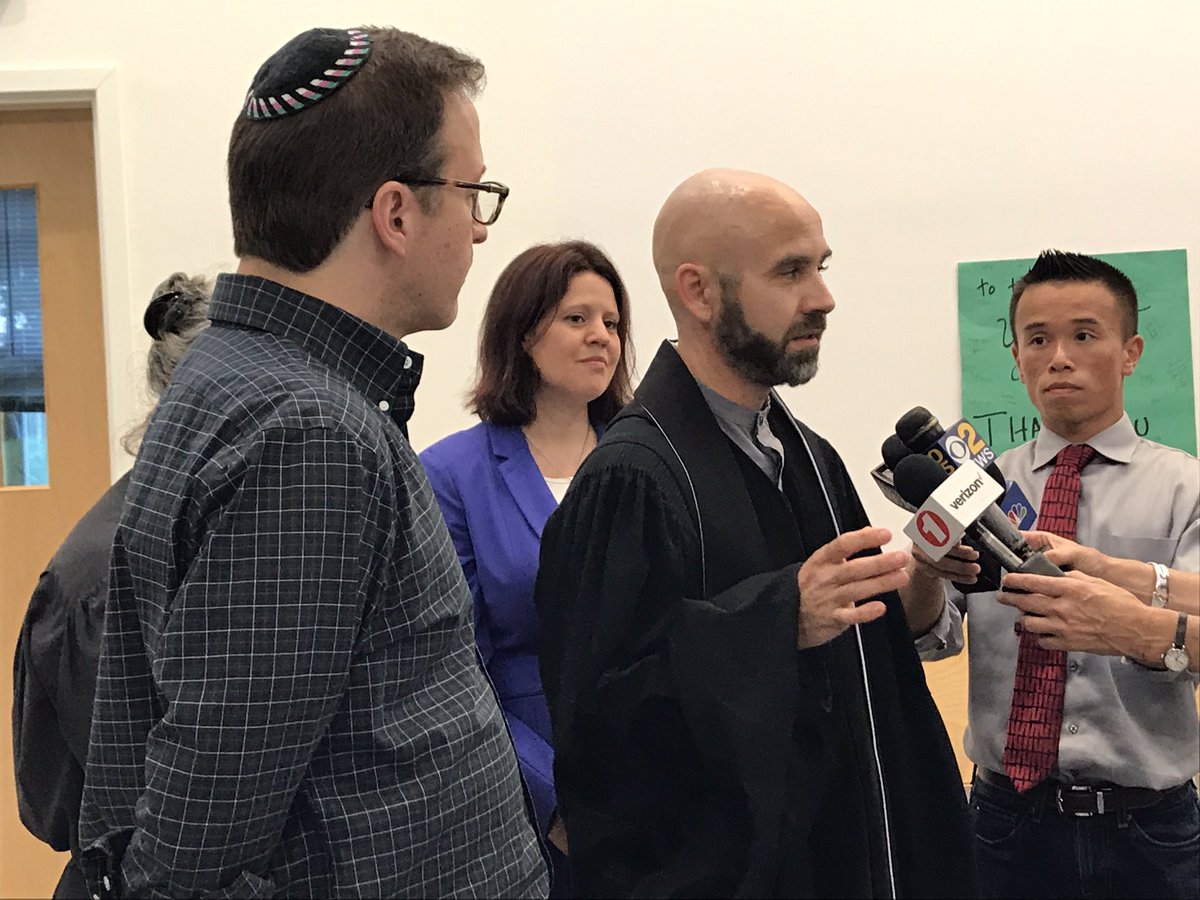 Rev. Antal speaks at a press conference before the vigil. Pictured also are Rabbi Larry Freedman (left) and Terri Pahucki. Rev. Baumgartner stands between them. To the right of Rev. Antal is Jackson Wang of Spectrum News. Photo by Nina Schutzman for the Poughkeepsie Journal.